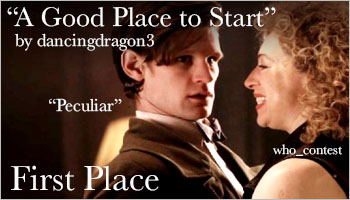 Banner courtesy of

who_contest
.
Click pic to read fic.
Hey there! If you have come by to read some fan fic, have at it! I also post videos and such that I think will appeal to other writers, political progressives, artists, and fan geeks. I hope you find something in here that you enjoy reading or watching. Look to your left. Cheers!
Update 4/19/16:
I guess it's time I updated this sticky, as I've been back for awhile, and as you can tell, posting fan fic again.
Most of my posts are friend's locked these days for real life reasons. If you friend me and I know you, I'll friend you back. If I don't know you, I won't. I'm funny that way.
Current writing/want to be writing in fandoms:
Doctor Who/Torchwood/Sarah Jane Chronicles, Star Wars: Rebels, Once Upon a Time, Buffy/Angel, Agents of Shield, A Song of Ice and Fire, and maybe even more. My
AO3 Archive
, where everything is going these days.
Current non-fiction writing:
Most of my writing these days can be found over at

terror_scifi
, where I strive to be my old amusing self, with scathing, yet squee filled reviews of my favorite shows. [Reviews by myself are on hold temporarily due to Life. But reviews are still happening, and are just as awesome as my own :-)]
New projects:

puzzleprompts
When one prompt isn't enough!

myth_fan
(for fans of mythology, fairy/folk tales, and urban legends) and

aanime_fan
(for fans of American animation, CGI, video games, and cartoons).
Heroes update:
Do not expect any more Heroes fic from me. Sorry, but I burned myself out there. If there's any interest in what I had in mind for Rescue Me, let me know, and I will at least write up a summary/outline for closure's sake.
Original Fiction update:
I am still working on my original novel/series -
Grey World/Devi Nation
. LGBTAIQ science fantasy. I've started posted short fics set in that universe, under
original fiction
.






Book One First Draft Progress: